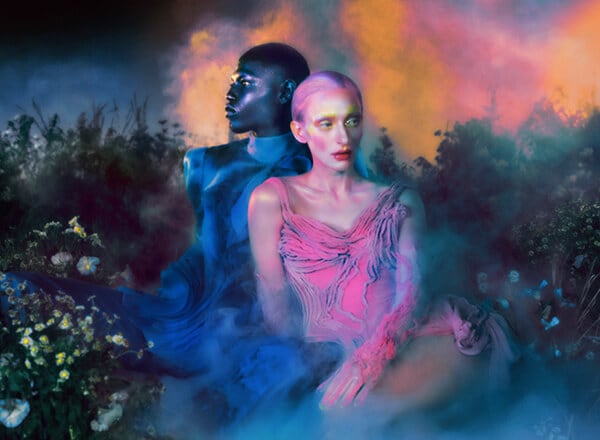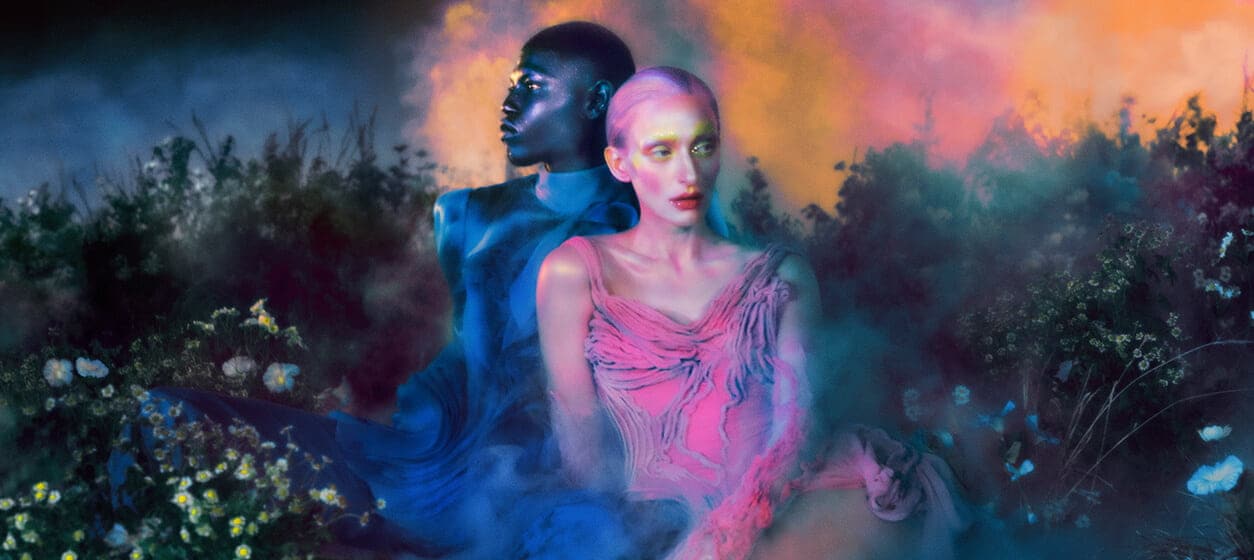 Céline Roux discusses our new Night Collection with perfumers Mathilde Bijaoui and Marie Salamagne.
"I've always thought that there is something fascinating about the transition form daytime to night-time, when the sunlight turns to twilight and the bustle of the day gives way to the serenity of evening. I find that 'in-between- time' really inspiring; whether you're going out of nestling in at home, those are the moments when you can truly start to relax and escape." Celine explains. It's this space in time from dusk to dawn that inspired the Night Collection.

'A collection to offer a dedicated space and time in the day to unwind, escape and dream.'
A collection to offer a dedicated space and time in the day to unwind, escape and dream. Perfumer Mathilde Bijaoui explains it perfectly: "The Night Collection isn't so much about sleep, but rather about enjoying the time before sleep, which is a fascinating area to explore, inspiring new rituals and new olfactive expressions." This new olfactive territory sees us explore restorative and relaxing scents in Lavender & Moonflower and Moonlit Camomile that offer calming properties, but this being a Jo Malone London collection naturally there is a twist. "When we started to think about key ingredients we could use for the fragrances in this collection, camomile immediately came to mind, as it's well-known for its calming properties. But we weren't interested in the kind of dry, aromatic camomile you get in infusions; we were inspired by the fresh, flowering plant that has this wonderful softness with a hint of green fruitiness." Explains Celine. The result Moonlit Camomile Cologne and Pillow Mist, with a contrasting profile ""We decided to focus on capturing the scent expressed from the camomile's feathery leaves, which is quite different from traditional camomile extract, presenting fresh, fruity, even slightly minty facets. We ended up using plants from a family run herb farm in Hampshire, and once we homed in on our camomile, it formed the basis of the creative development. On the one hand Moonlit Camomile has an aromatic feel, on the other hand the musk within the scent offers a comforting, cocooning scent." Explains Mathilde Bijaoui.
Lavender forms the heart of Lavender & Moonflower. Typically, in perfumery lavender is from French fields, but for this collection the English sourcing continues for the Lavender & Moonflower scent. "It makes the overall effect different. The lavender in this scent comes from a family run farm in Norfolk, which has just the right soil for producing fragrant plants, with vibrant purple flowers and an added note of freshness." Marie Salamagne shares, adding: "Our lavender has a wonderful softness and freshness, which is inspired by the flower of the plant rather than the plant itself, and is rounded out with comforting and addictive white musk, accented with elegant cedarwood. Like Moonlit Camomile, we've combined it with enchanting, pretty moonflowers. This night-time blooming flower offers an almost ethereal softness, which transports you to a world of moonlight and dreams." Creating a soft, serene, and comforting scent that also translates to a home candle where "every time you light the candle, you spread serenity around the room." Explains Céline.

Although the Night Collection is about enhancing your evenings and celebrating the transition it's designed not to be focused on the bedroom or a specific hour. Including Pillow Mists, A Cologne, Candle and Diffuser use the products within existing wind-down routines or to set the mood. And as Céline puts it "we can all benefit from a dose of enchantment before sleep. In fact, it's never been more needed."